The Community Network for Vector-Borne Plant Viruses (CONNECTED) is a vector-borne disease network based at the University of Bristol, UK.
We build multidisciplinary research capacity to tackle crop diseases spread by insects.
Our research includes…
---
We have trained approximately…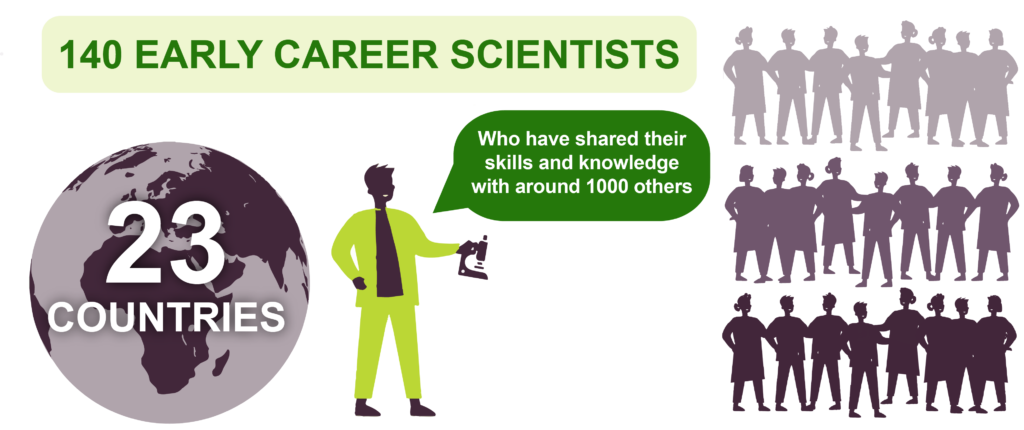 ---
We create resilience against climate change
Creating multi-disciplinary collaborations with researchers in areas of climate modelling, food security, nutrition and human health
We offer opportunities to work with the communities and researchers directly affected by various aspects of climate change
More research leads to better tools to tackle insect-borne viruses, strengthening farmers' ability to combat crop diseases and putting them a step ahead
Watch this short animation to find out what we do and the impact we have had so far.
How the network operates
This section is currently being updated.
Funding
This section is currently being updated
Watch our new film to find out more about CONNECTED and our plans for the future.
Member login
Follow us on Twitter