Back to News
Becoming a better researcher: a training journey
We were delighted to hear that CONNECTED Member Nicholas Bagonza has recently passed exam modules in Entomology and Plant Virology, he wrote to us about how two training opportunities received through CONNECTED helped him become a better researcher.
Online entomology and plant virology training (2021)
"The training was an online entomology and plant virology course provided by Wageningen University and research (Netherlands) under the supervision of Dr. Jan-Kees Goud and ran for one year (June 2021 to June 2022).
The Entomology module involved studying insect structure and development, reproduction, chemoreception, and insect plant feeding behaviours. The Virology module involved studying virus composition, taxonomical classification, genome structure, plant virus infection cycle, transmission of plant viruses, symptoms of virus diseases, virus diagnosis and detection and control of plant viral diseases.
An exam was set for each module comprising of 60 objectives to be answered in one hour using the ANS exam APP and I managed to score 6 marks in both modules on a scale of 1-10 whereby 6 means sufficient in their grading system. After the results, a signed certificate was issued from the university.
The training increased my understanding and knowledge on insects, management control of insect plant vectors and how viruses replicate, making them difficult to control."
Scriptoria grant-writing masterclass (2022)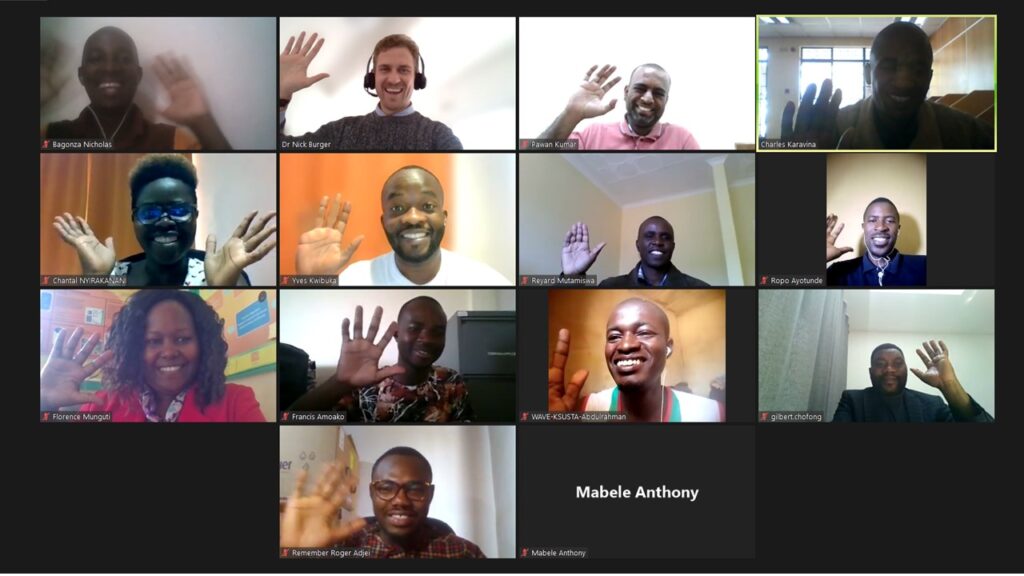 "I learnt how to write successful grant proposals through the different topics undertaken like structure of the proposal and proposal evaluation process etc.
It was great interacting with fellow participants and identifying useful links to find grant opportunities."
How this knowledge will be of use in the future
"I will be teaching farmers better methods available in the control of pests and diseases for example encouraging them to always use integrated pest management approach and have clean planting materials to avoid viral infections or planting resistant varieties.
I will also be sharing this knowledge with colleagues and students.
I will be sharing useful information that give advice and solutions to control plant insects and viruses to the public using various social media networks or training sessions.
I will also be looking out for different grant writing opportunities and study opportunities for masters in order to become a better researcher in plant entomology and pathology.
Thanks for opportunity and always proud to be a CONNECTED member due to the enormous knowledge and opportunities on this platform."
By
BAGONZA NICHOLAS
Bachelor of science in Agriculture from Makerere University, Uganda.